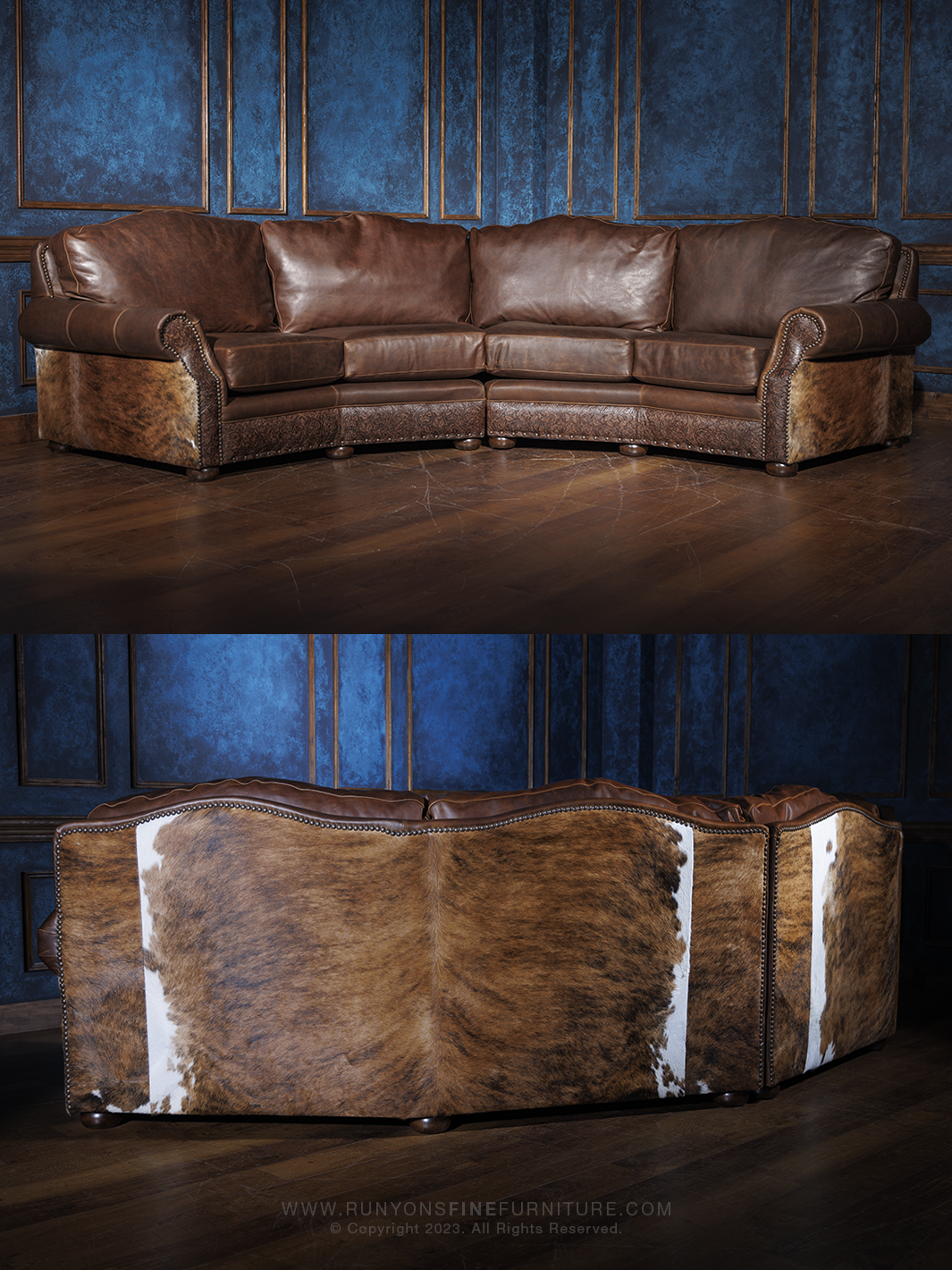 Wild West Brown Leather Sectional Sofa
Embrace the spirit of the Wild West with the Wild West Dark Leather Sectional. Whether you live in a rustic cabin or a modern urban dwelling, this sectional effortlessly ties in elements of the past with contemporary design. Transform your living room into a cozy haven with this remarkable piece that invites you to unwind and create lasting memories with loved ones.
*Brentwood Red Oak Leather
*Cowboy Tooled Indios Embossed Trim
*Brindle Cowhide

Overall Dimensions:
155" L x 42" W x 36" H
Seat Depth: 24"
Arm Height: 26"
Invest in furniture that stands the test of time. The Wild West Dark Leather Sectional is expertly crafted with the utmost attention to detail, ensuring its durability for years to come. Its sturdy frame and premium materials not only promise long-lasting beauty but also make it a family-friendly option for busy households. Add an element of rugged charm to your home with this enduring centerpiece.
NOTICE: Pricing may vary when customizing.