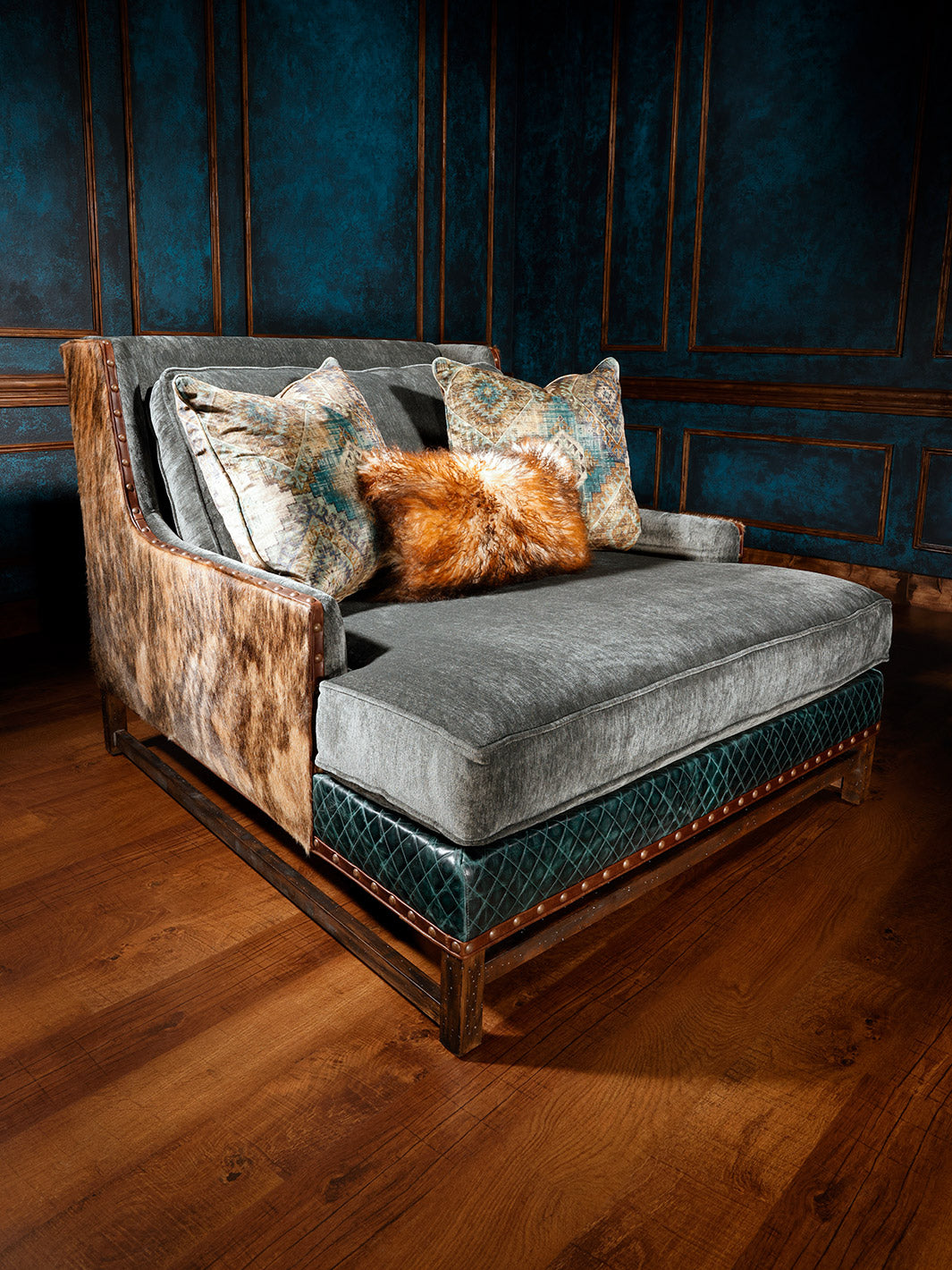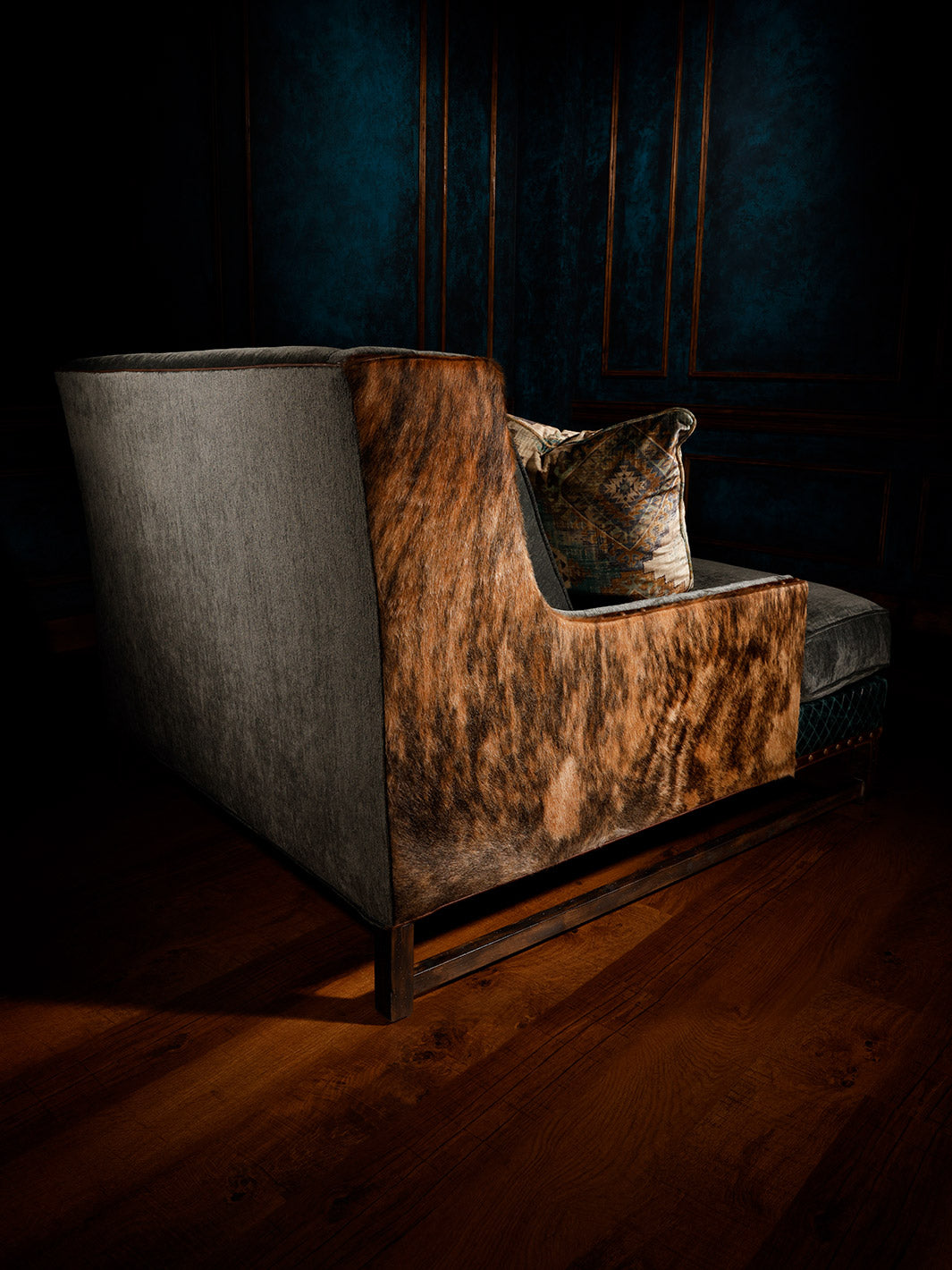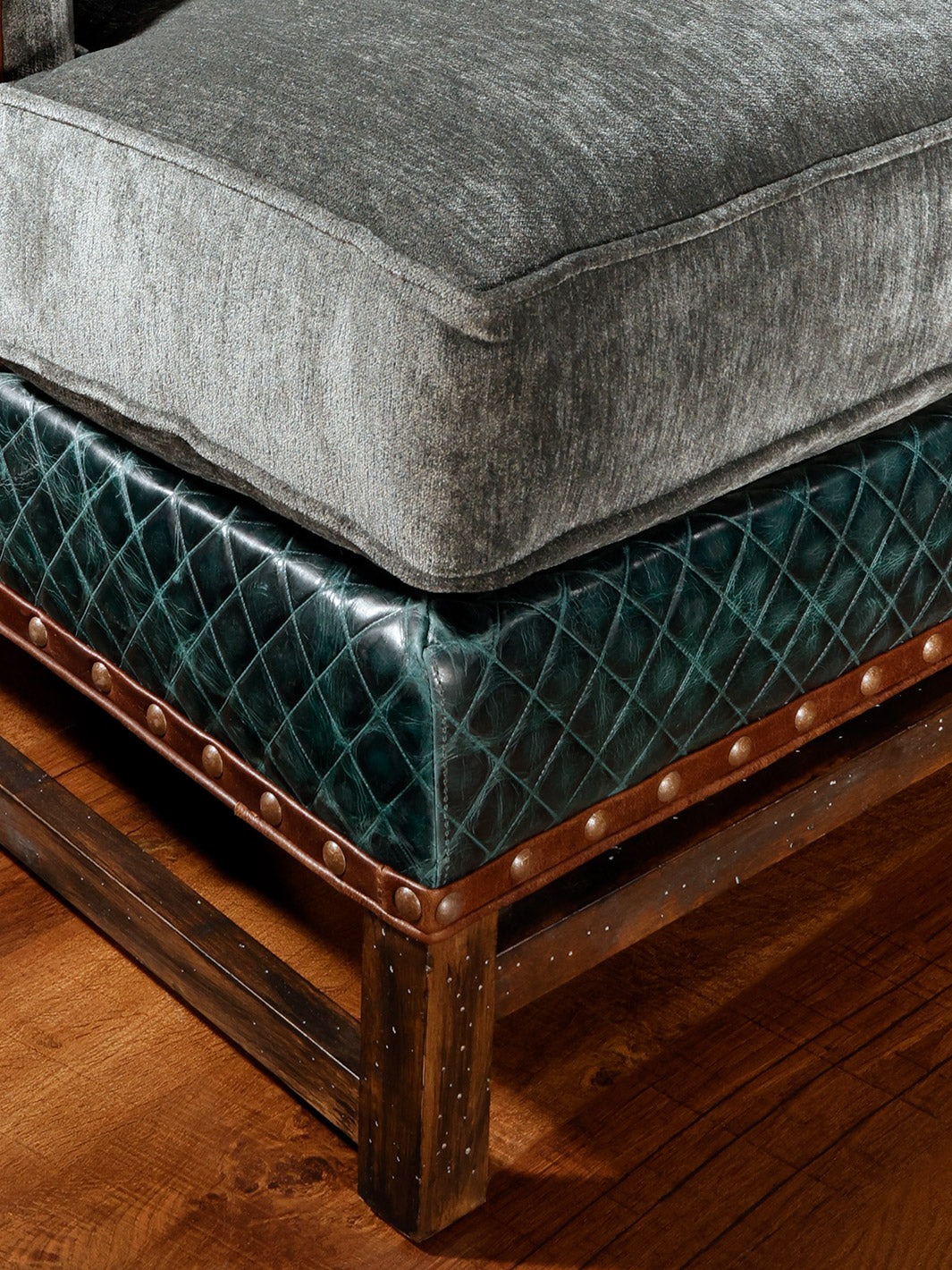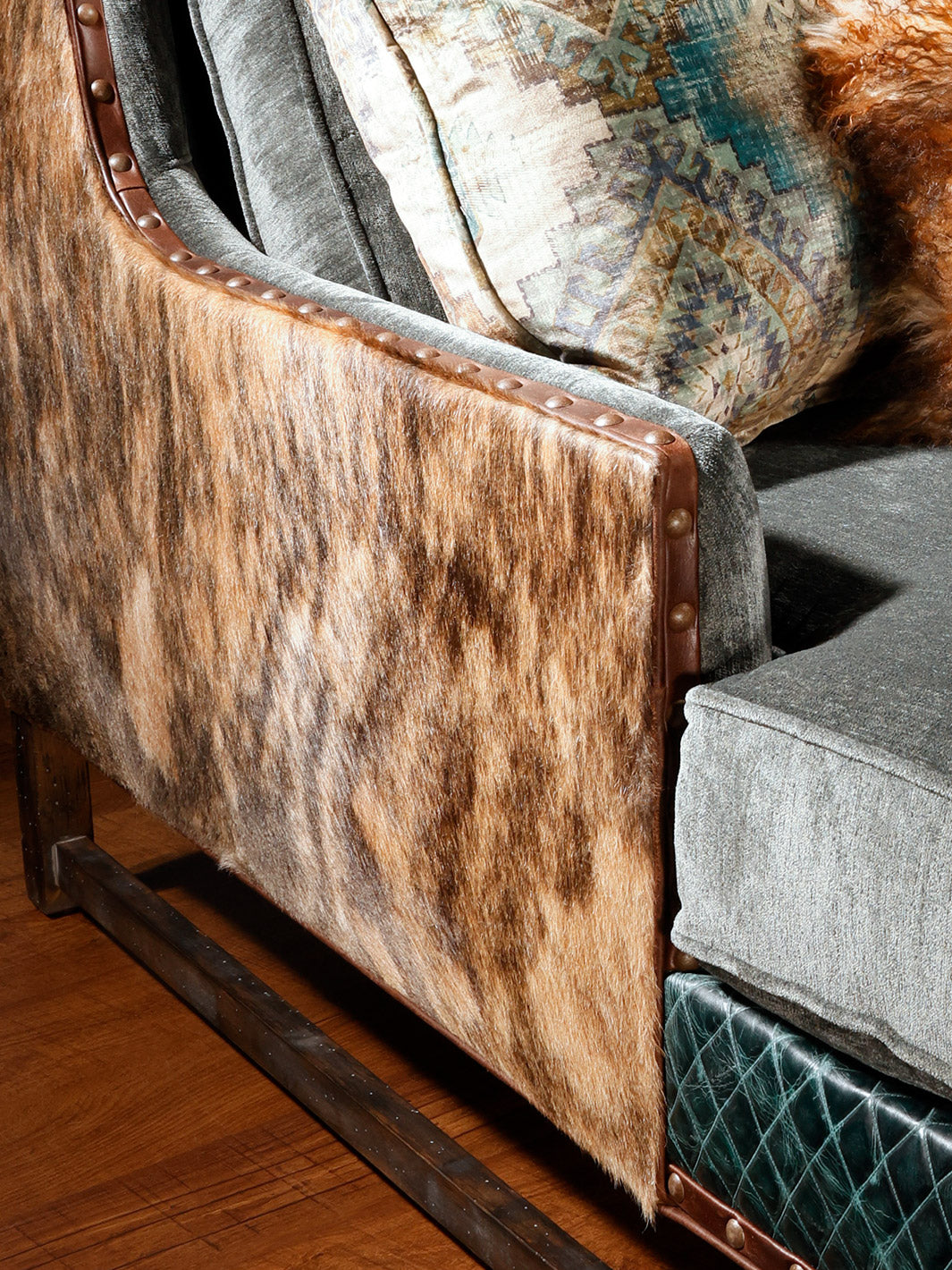 Dakota Mint Western Chaise Lounge
Our Dakota Mint Western Chaise Lounge will transform your space with a unique combination of beauty and elegance. With accents of light grey brindle cowhide and silky grey color fabric, this is a gorgeous classic style.
Text block
*Countryside Finish
*Dark Grey Fabric Seat, Inside Back, & Outside Back
*Light Grey Cowhide Brindle Outside Arms
*Serene Cushion
*Nailhead Trim #1
*Tibetan Pillow - Rust Tip - 12" x 20"
*Customization Available

Overall Dimensions:
41" H x 51" W x 58" D
Inner Width: 42"
Arm Height: 24"
Seat Height: 20"
Seat Depth: 24"
The Dakota Mint Western Chaise Lounge is accented with light grey brindle cowhide, and a soft grey colored fabric. Also supported by the most comfortable cushion and generous padding. The solid wood legs provide a deep countryside finish that brings an opulent touch and sophisticated feel. Handcrafted using the finest materials and production procedures available. Made in the USA. AVAILABLE TO BE CUSTOM ORDERED WITH A LARGE SELECTION OF DIFFERENT LEATHERS, FABRICS & HIDES.

Cushion
This construction starts with a specialized polyester fiber top, then layer of Serene foam ending with supportive polyurethane core. This remarkable new technology, using billions of microscopic air capsules, provides a self-adjusting yet supportive foam creating a unique feeling unlike any other seating.
100% Polyester Fabric & Dark Blue Diamond Quilted Embossed Leather. This leather is created by either rollers or flat decorative copper plates that are embossed (pressed with a machine) into the leather.
To prevent overall soil, frequent vacuuming or light brushing to remove dust and grime is recommended. Spot clean, using a mild water-free solvent or dry cleaning product. Clean only in a well-venalated room and avoid any product
containing Carbon-Tetrachloride or other toxic materials. Pretest small area before proceeding. Use a professional furniture cleaning service when an overall soiled condition has been reached.
NOTICE: Pricing may vary when customizing.