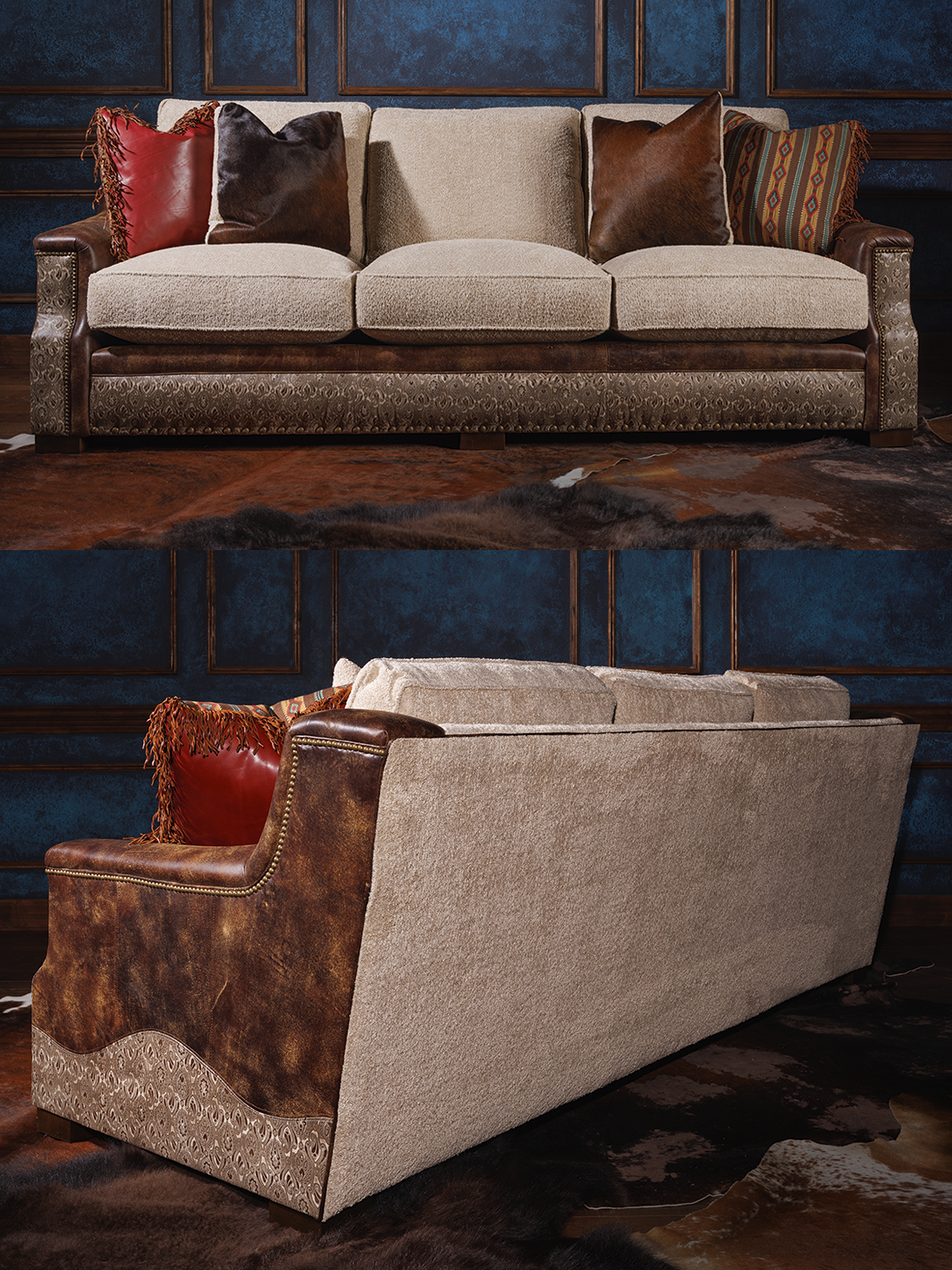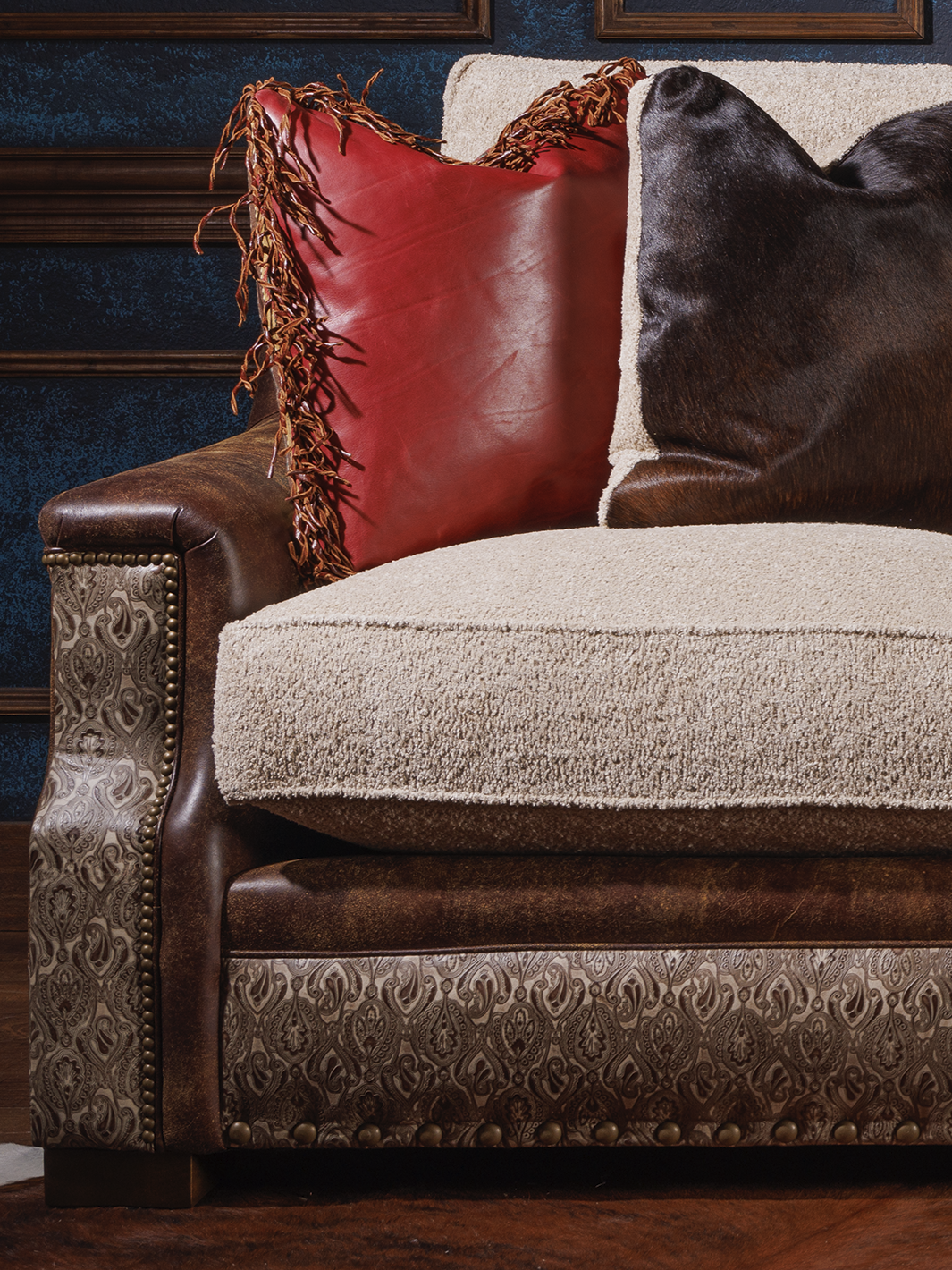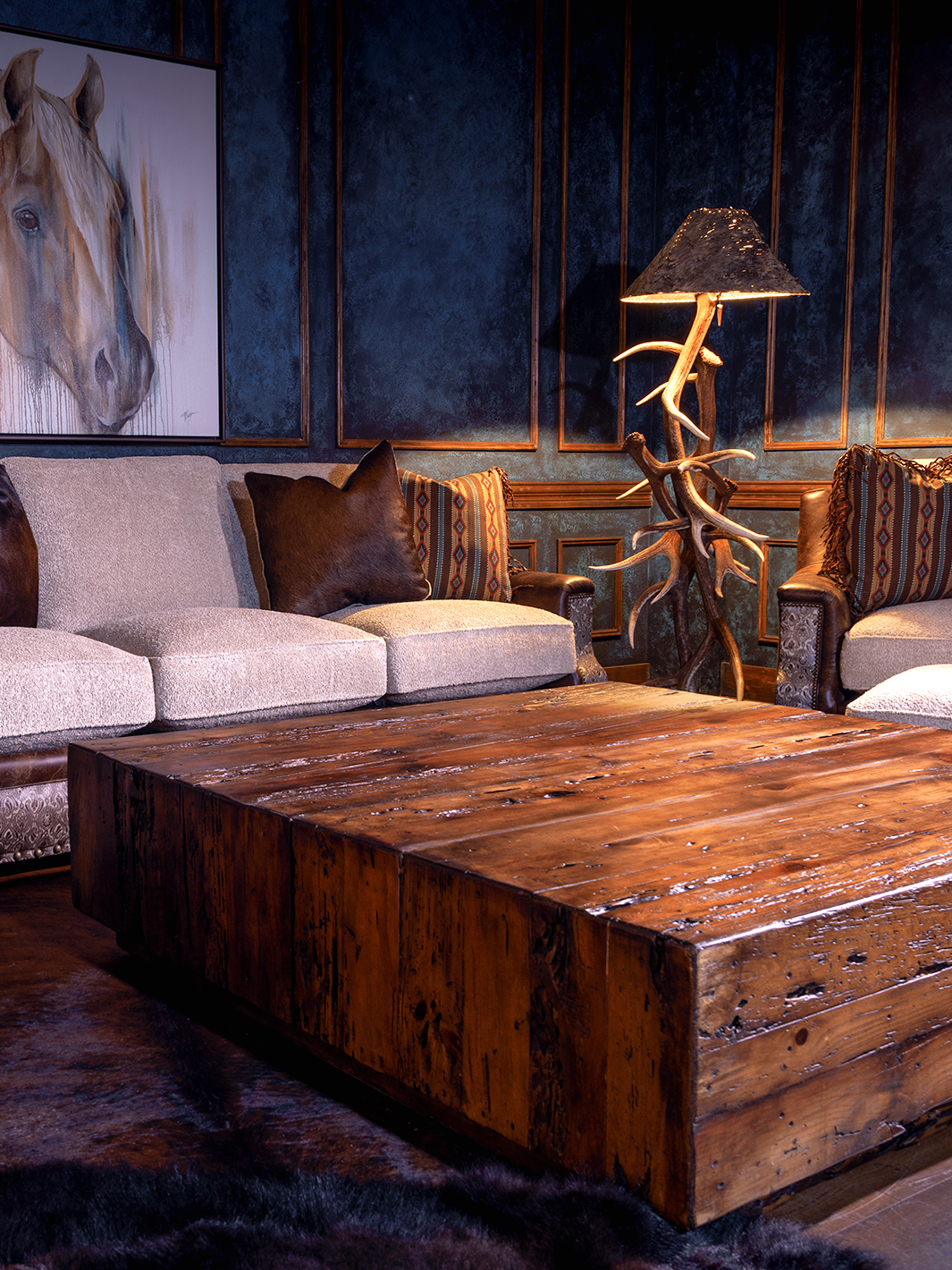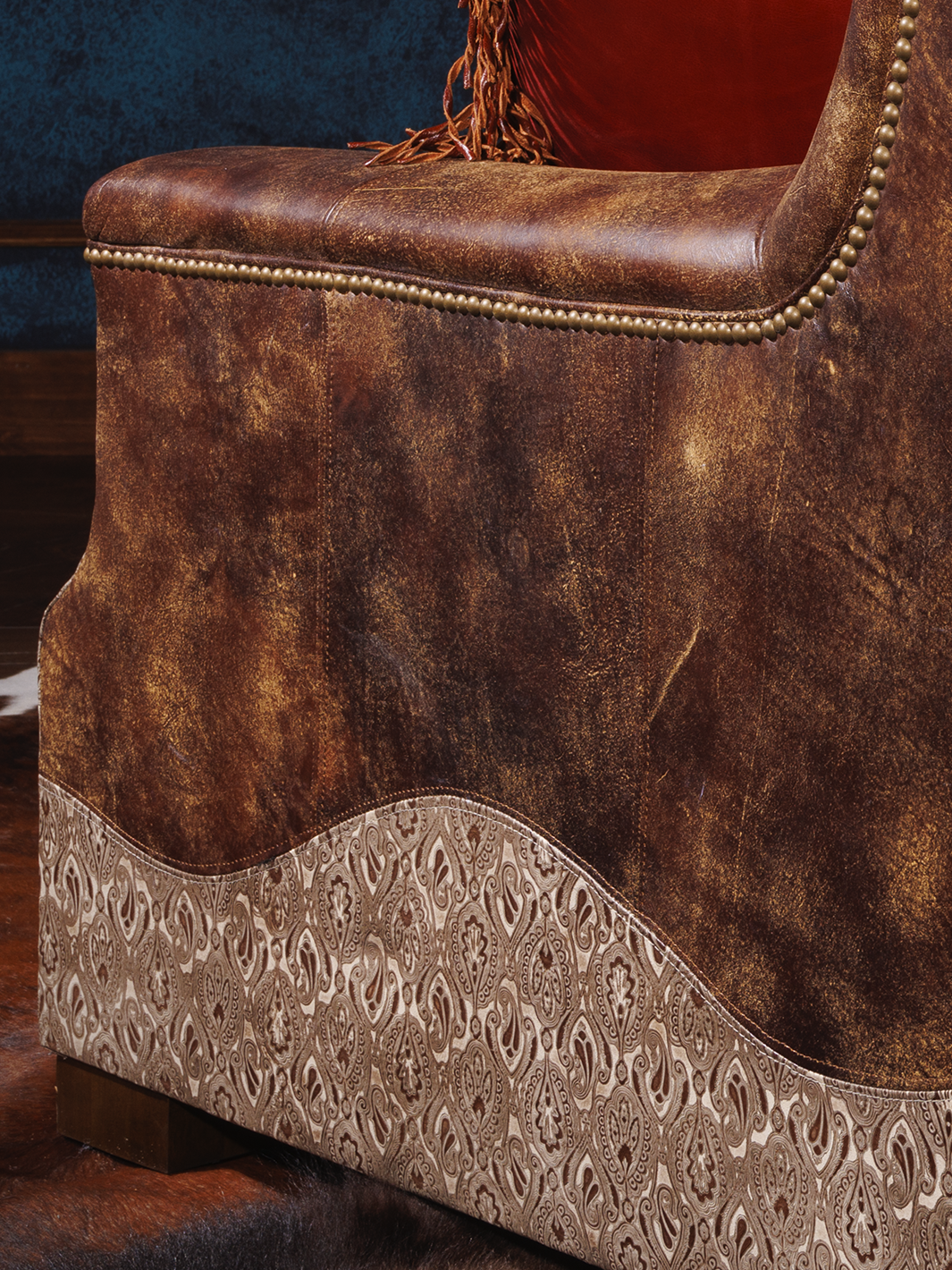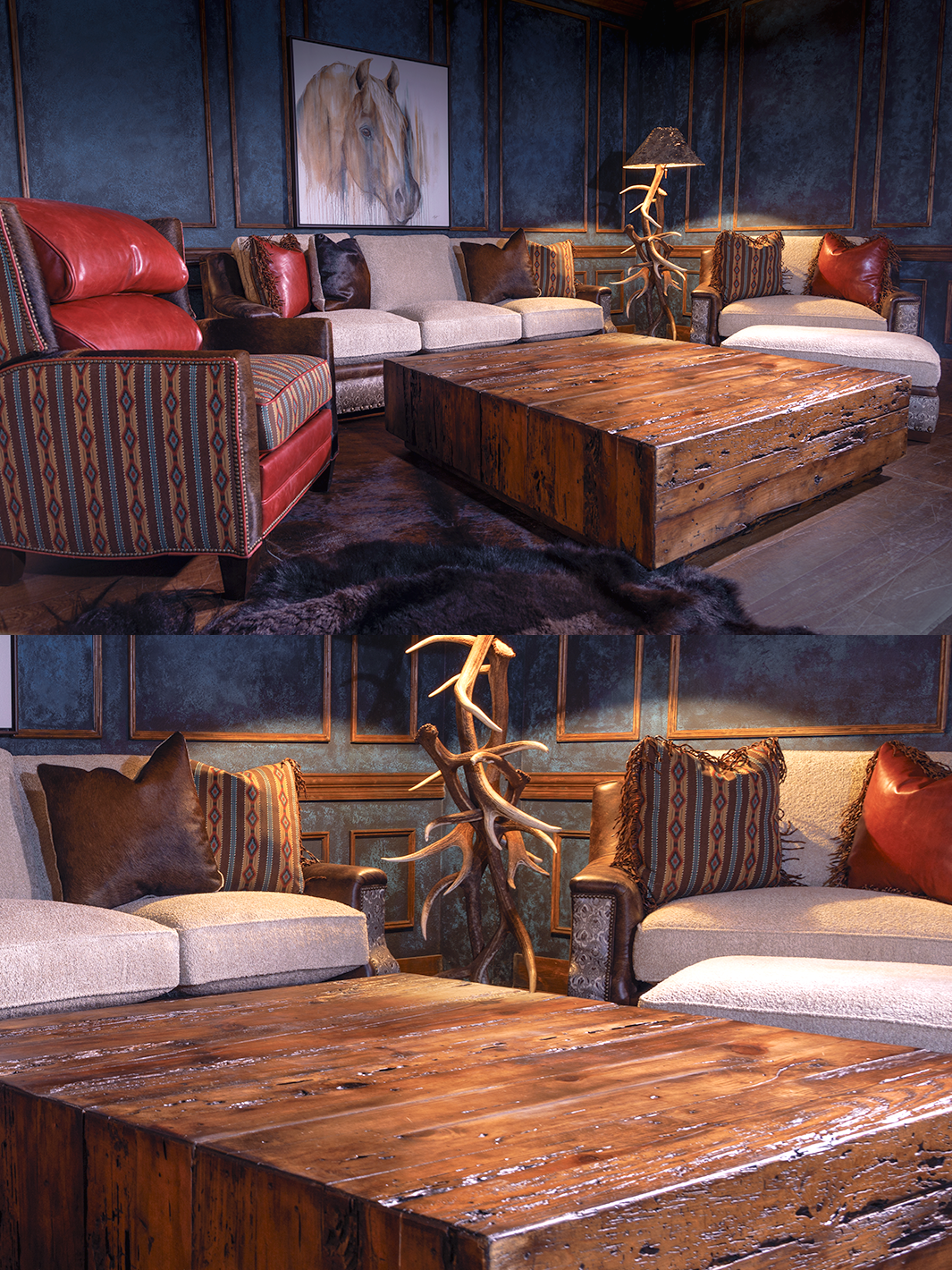 Amaretto Elegance Linen Sofa
The Amaretto Elegance Linen Sofa stands as a paragon of bespoke comfort and timeless design, a centerpiece of Runyon's distinguished collection. Each sofa is handcrafted in the United States with a steadfast commitment to exceptional quality. The opulent blend of premium amaretto leather and supple linen ensures a sophisticated look that never fades. This is not merely a sofa but a statement of American artisanal skill and a commitment to luxury that lasts.
Designer Aesthetic:
Tailored amaretto leather & linen finish for a standout look.

Artisanal Craftsmanship:
Handmade with precision for a high-end touch.

American Excellence:
Top-quality construction, proudly made in the USA.

Elegant Materials:
Crafted with the finest leather and linen for a luxurious feel.

Supreme Comfort:
Plush cushions on an 8-way hand-tied foundation for the ultimate seating experience.

Timeless Elegance:
Grand scale with plushly padded arms and intricate nailhead trims.

Versatile Styling:
Perfect for both contemporary and classic interiors.

Durable Build:
Ensuring longevity with its robust and resilient construction.

Overall Dimensions: H 37 W 100 D 41
Seating: H 17 W 84 D 23
Seat Height: 20
Arm Height: 24
Dive into the realm of bespoke luxury with the Amaretto Elegance Linen Sofa, a pinnacle of American-made craftsmanship. Crafted with an unwavering commitment to excellence, this opulent piece boasts premium materials, ensuring a blend of longevity and timeless allure. The grandeur scale, accentuated by plushly padded arms, radiates sophistication, while the intricate nailhead trims add a touch of refined elegance. Beyond its captivating aesthetics, the essence of this sofa is its unparalleled comfort. Each cushion, perfectly placed atop an 8-way hand-tied foundation, offers a luxurious embrace that's second to none. Proudly handcrafted in the United States, this designer sofa stands as a testament to superior craftsmanship and an unwavering dedication to quality. Whether adorned in sumptuous, buttery leather or a unique leather-fabric blend, it beckons as a symbol of regal elegance and warm hospitality.
Supreme Durability: Renowned for unparalleled strength, ensuring enduring elegance for frequently admired furniture.

Elegant Stain Resistance:
Innate ability to gracefully vanish spills, maintaining pristine beauty.

Timeless Fade Resistance:
Ever-vibrant even in sunlit chambers, resisting the fading touch of sunlight.

Consistently Refined Appearance:
Promises a luxurious look, each piece a masterpiece devoid of nature's unpredictable variations.

Effortless Maintenance:
A regal presence that's easy to care for with just a gentle cleanse.

Versatile Elegance:
A vast spectrum of colors, patterns, and textures to realize every grand design aspiration.

Sophisticated Feel:
A blend of modernity and tradition, capturing the essence of natural linen with an opulent touch.

Graceful Aging:
Showcases resilience with time, a timeless choice for the discerning.
Only use a solvent that's free from water for spot cleaning. Always test on a hidden section first. Avoid over-wetting and refrain from using water. Textured fabrics might benefit from a brush with non-metallic, firm bristles to rejuvenate their look. It's best not to remove and dry-clean cushion covers. For general upkeep, it's advisable to vacuum regularly or use a non-metallic brush with firm bristles to get rid of dust and dirt. In case of spills, dab right away to lift the spillage. When addressing stains, start from the edges and work your way to the center to avoid leaving rings.
NOTICE: Pricing may vary when customizing.