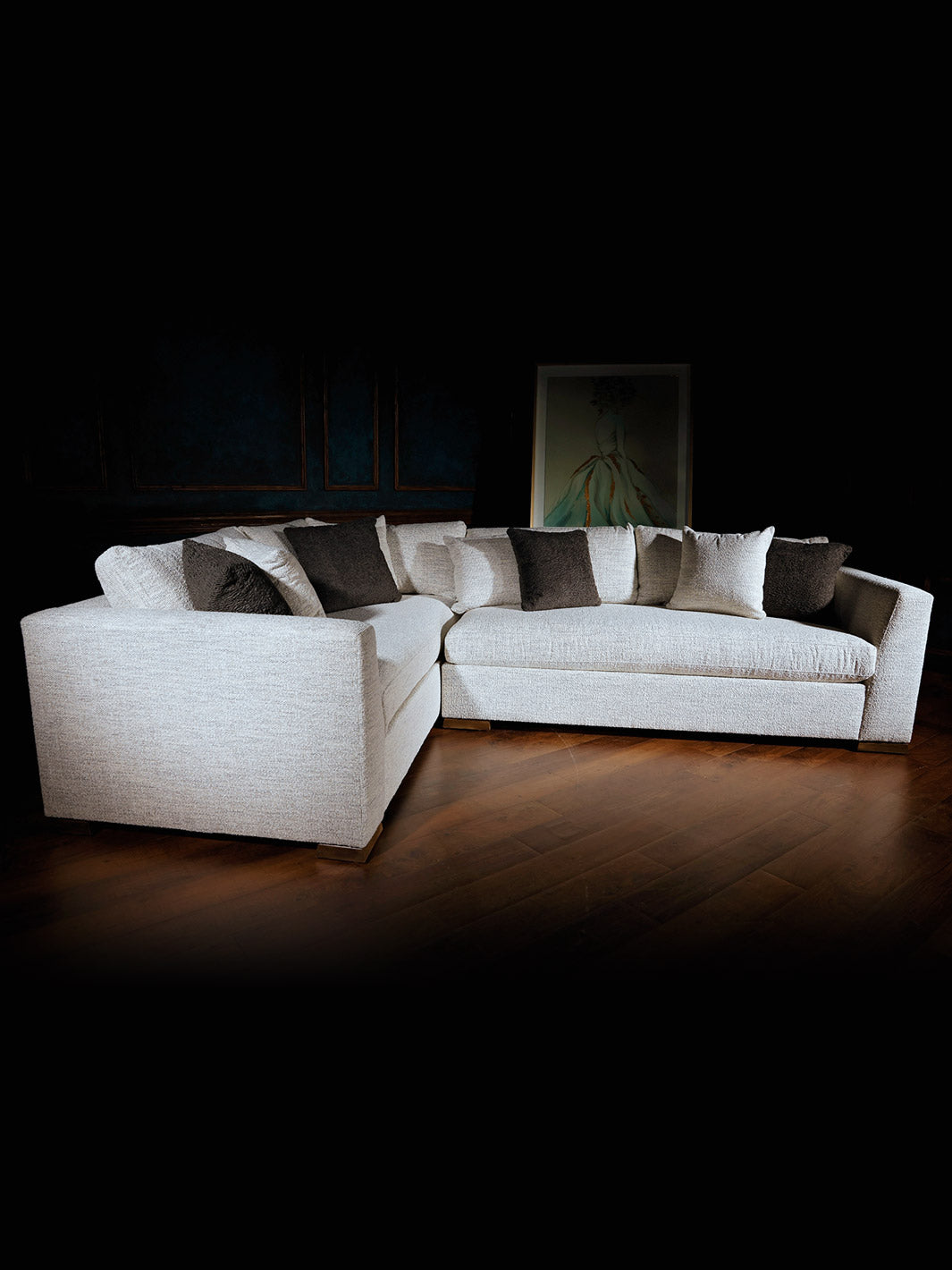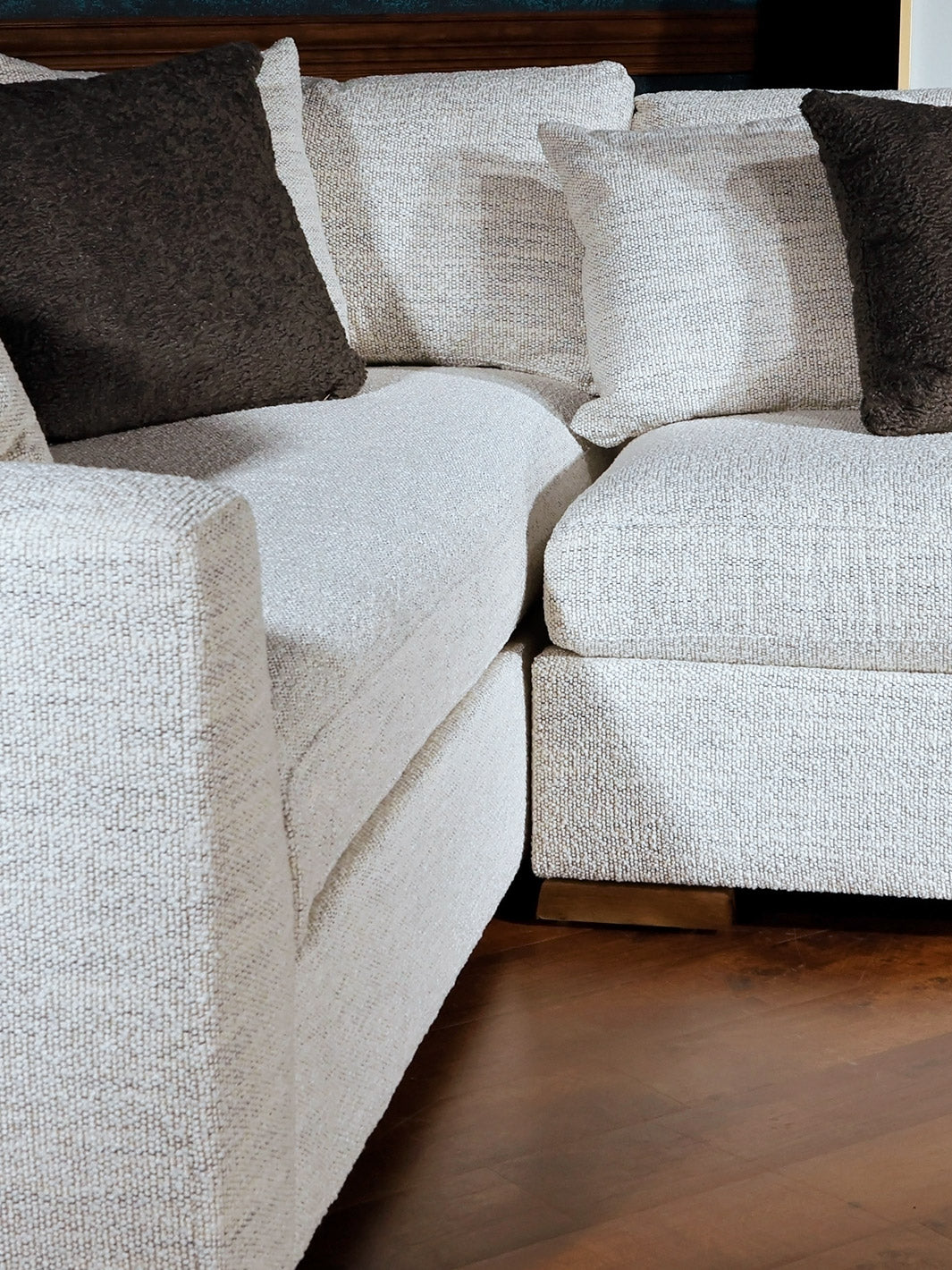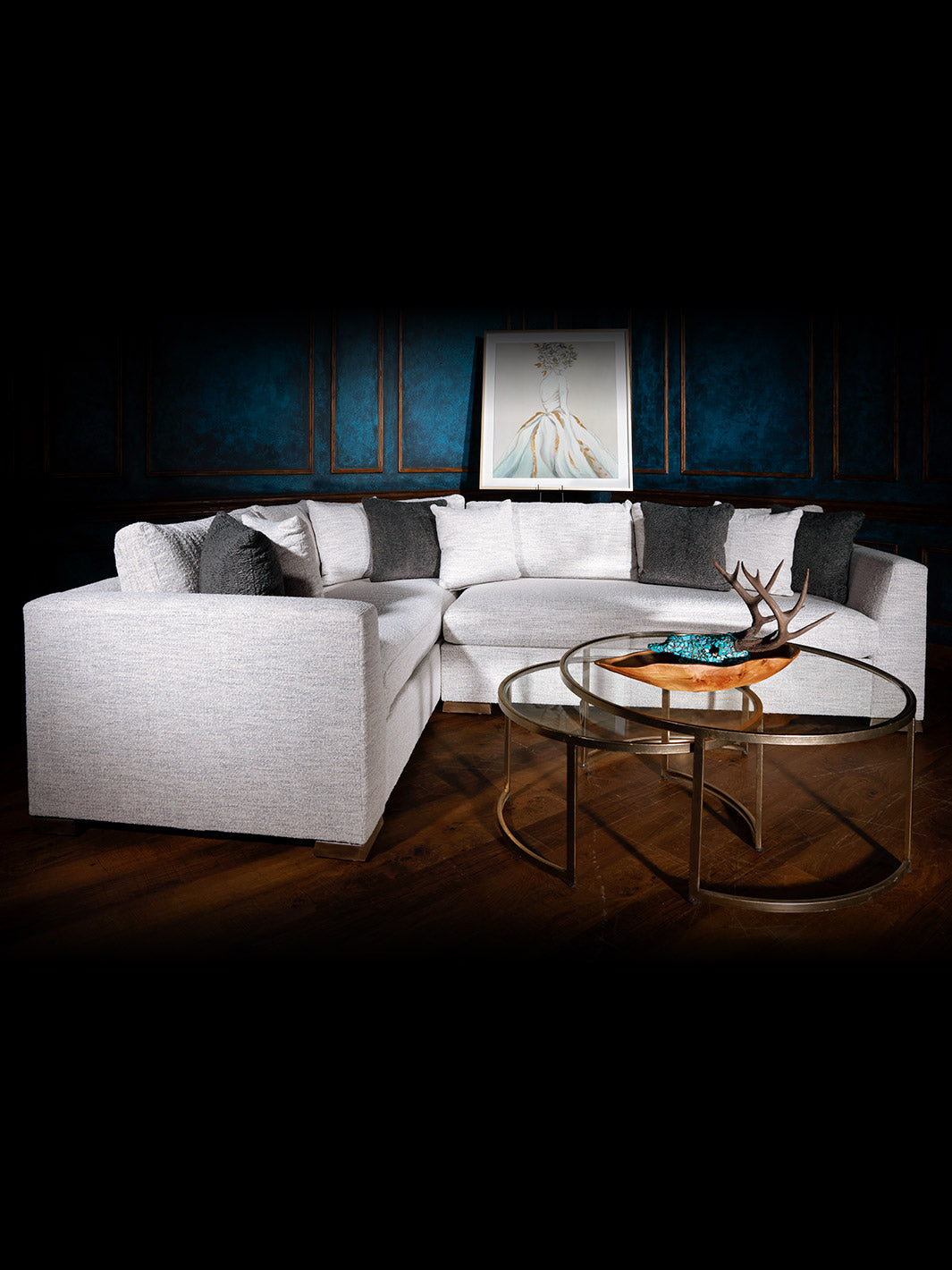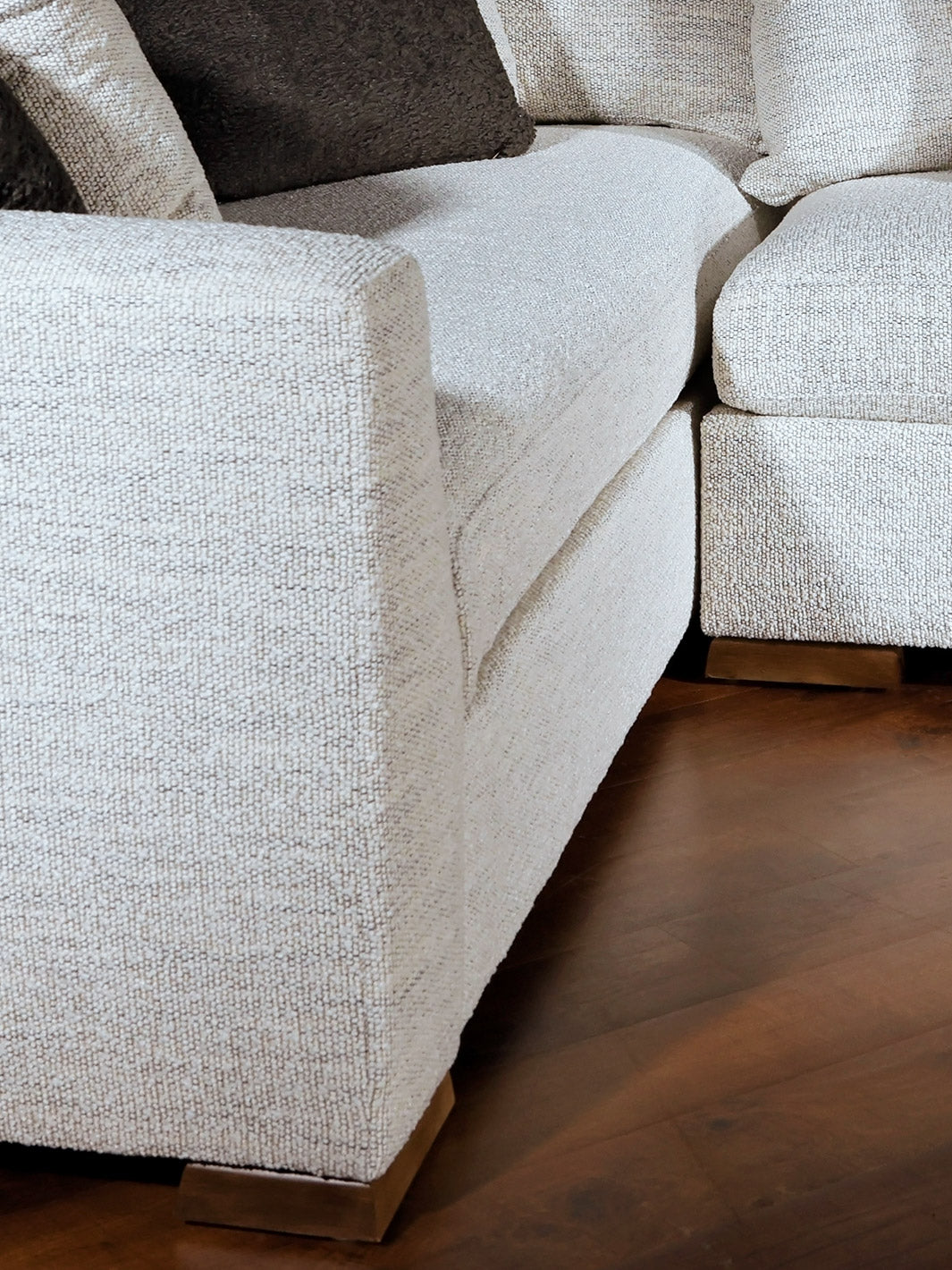 Outlanders Sectional
Regular price
$10,888.00
Sale price
$9,188.00
/
Any room in your house or lodge will benefit from the elegant look and feel of our Outlanders Sectional.
*Two Piece Set
*Dove Fabric Finish
*100% Polyester White Fabric
*Exposed Pedestal Leg
*Standard Cushion Serene
*Pillows Included
*Customization Available

Dimensions
Sofa: 90" W x 43" D
Left or Right Return Sofa: 99" W x 43" D
Height: 34"
Arm Height: 25"
Seat Height: 20"
Seat Depth: 25"
Serene Foam Cushions
The top layer of this architecture is made of an unique polyester fiber, followed by a layer of Serene foam and a core of supporting polyurethane. This amazing new technology creates a self-adjusting but supportive foam that creates a unique feeling unlike any other sitting by utilizing billions of small air capsules. USA Made!

Backing & Pillows
Trillium, a unique polyester fiber, is used to fill backs and cushions. Trillium stays in its original shape with routine fluffing and offers years of comfort. To stop fibers from settling, backs have horizontal channels built into them.

AVAILABLE TO BE CUSTOM ORDERED WITH A LARGE SELECTION OF DIFFERENT LEATHERS, FABRICS & HIDES.
100% POLYESTER
Because stains on polyester simply appear on top of the fabric rather than soaking into it like they would on cotton, polyester is one of the easiest fabrics to clean. This makes it a great choice for dealing with spills in the living room. Polyester is regarded as a long-lasting upholstery material because of its synthetic makeup. Polyester has a crossing weave that gives it uniqueness as opposed to merely being a solid, flat hue. 
To prevent overall soil, frequent vacuuming or light brushing to remove dust and grime is recommended. Spot clean, with a mild solvent, an upholstery shampoo, or the foam from a mild detergent. When using a solvent or dry cleaning product, follow instructions carefully and clean only in a ventilated room. Avoid any product that contains Carbon Tetrachloride or other toxic materials. With either method, pretest a small area before proceeding.
NOTICE: Pricing may vary when customizing.