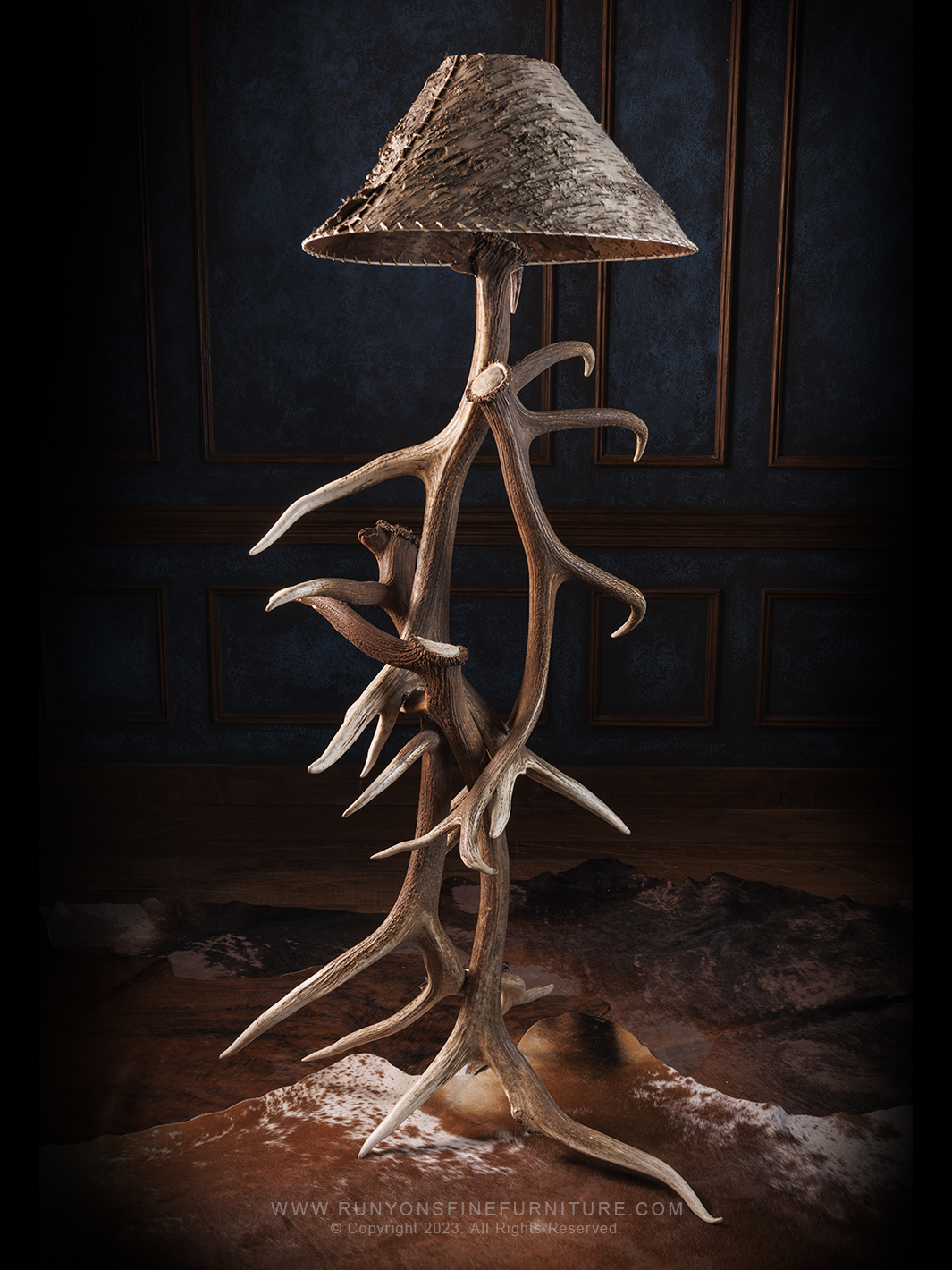 Mountain Lodge Antler Floor Lamp
This Antler Floor Lamp is a unique and stylish way to add light to any room. Crafted with real antler, it adds an authentic and rustic feel to your home. With its natural beauty and captivating design, this lamp will be the perfect addition to your living space.
Bring the magnificent beauty of the wilderness to your home with the handmade Mountain Lodge Antler Floor Lamp. Made with a sturdy base and rustic antler accents, it adds the perfect touch of western charm to lodges, cabins, and other rustic themed home decor. Illuminate your space with quality and rustic elegance.