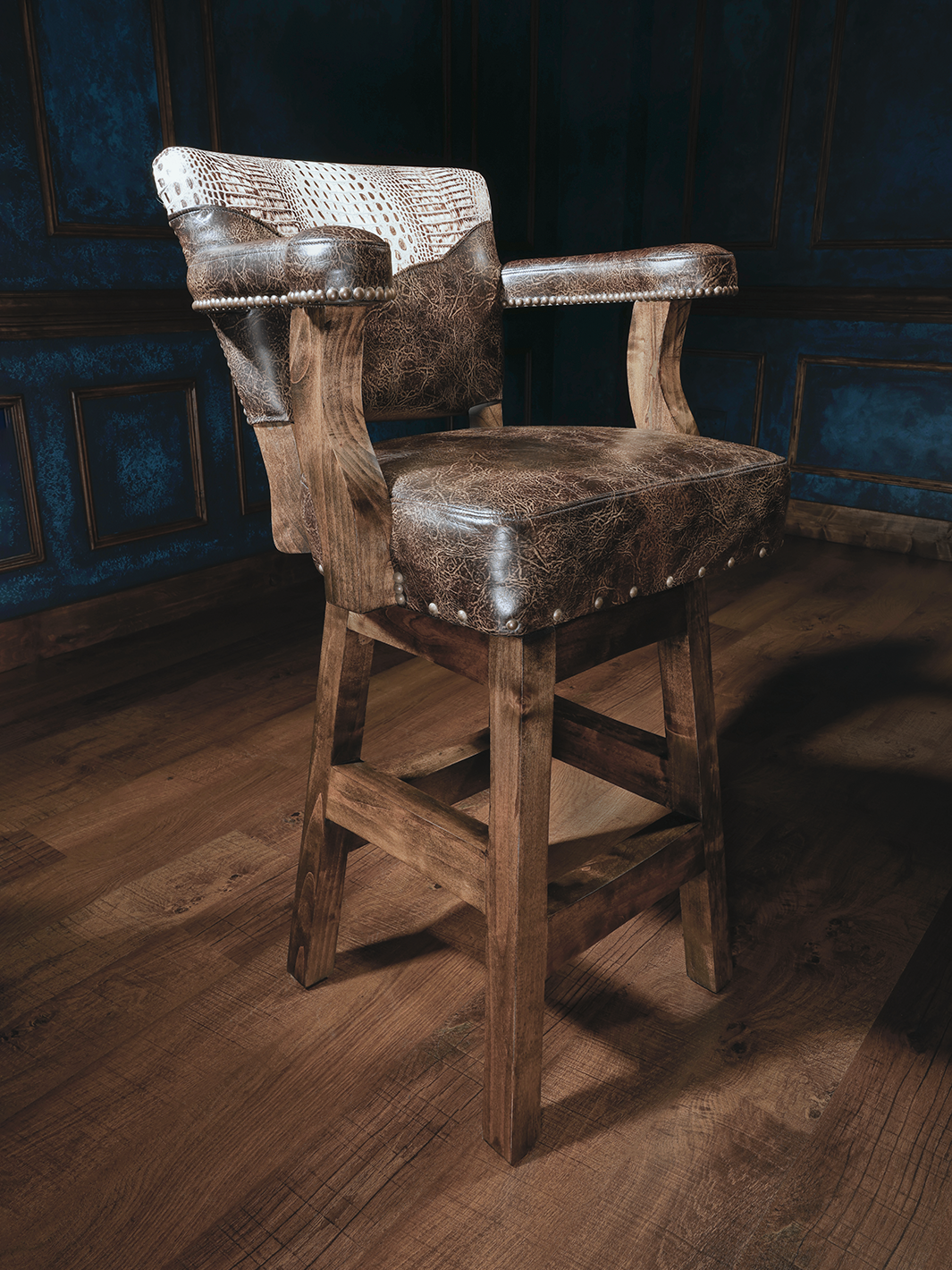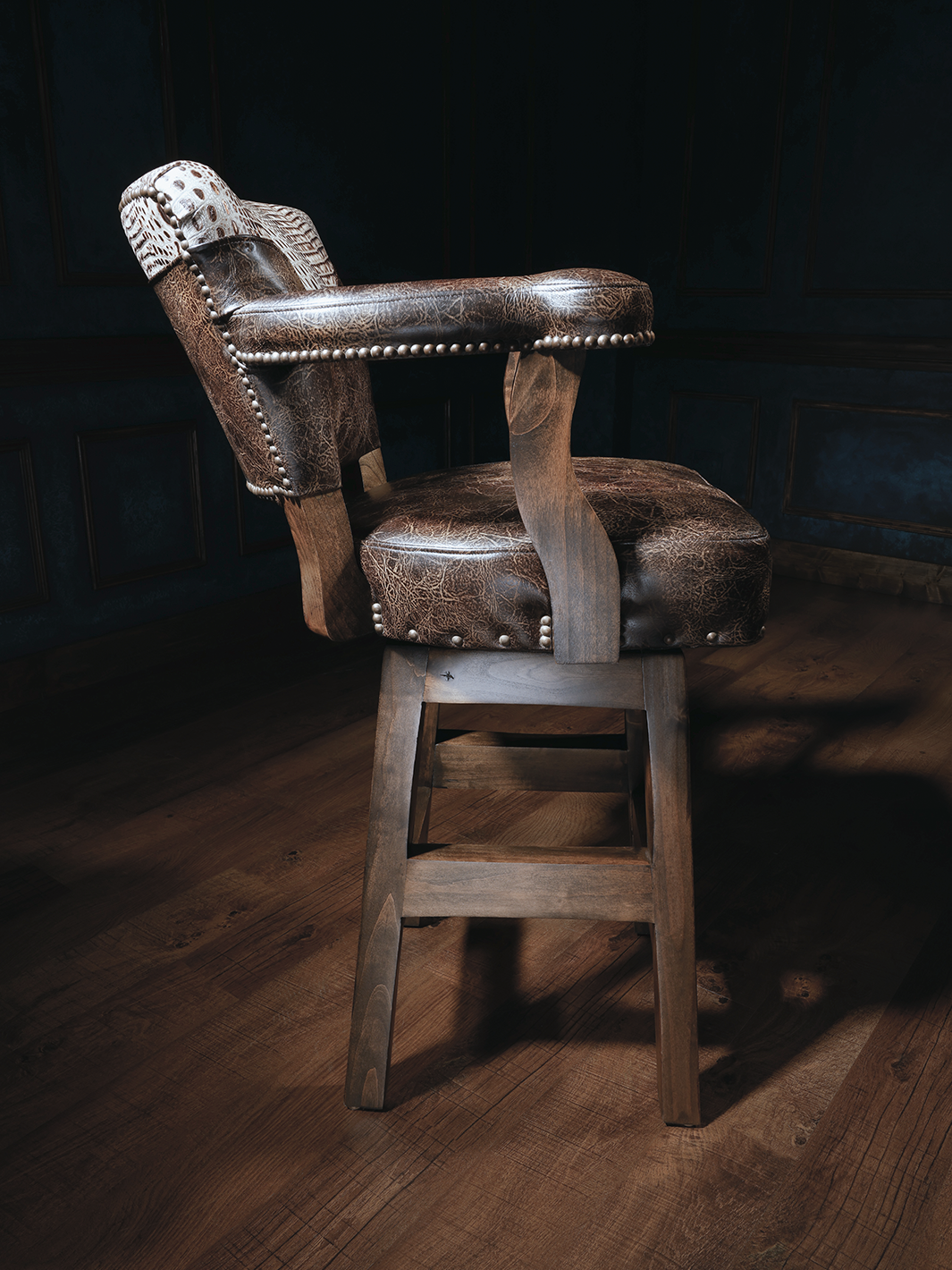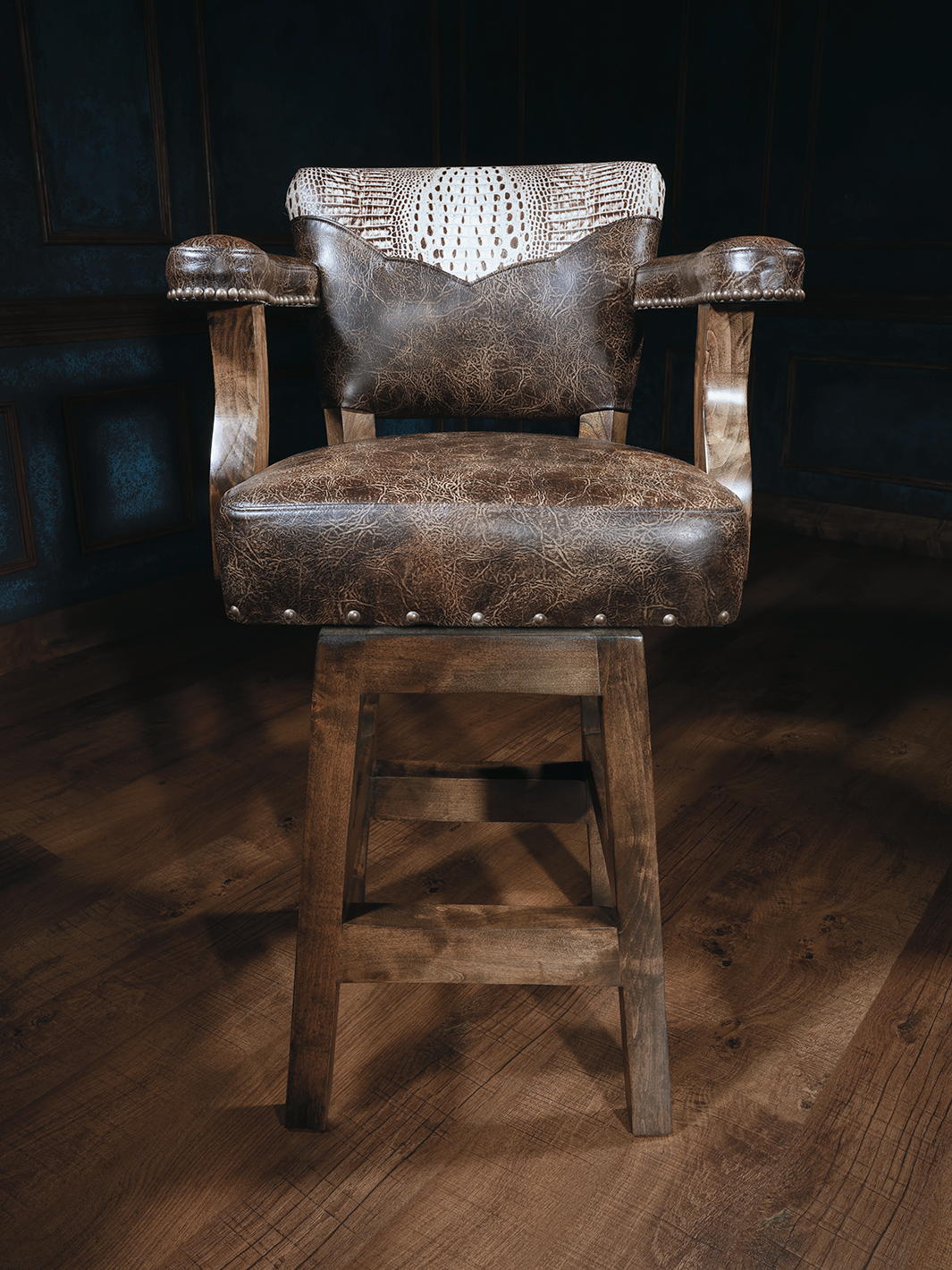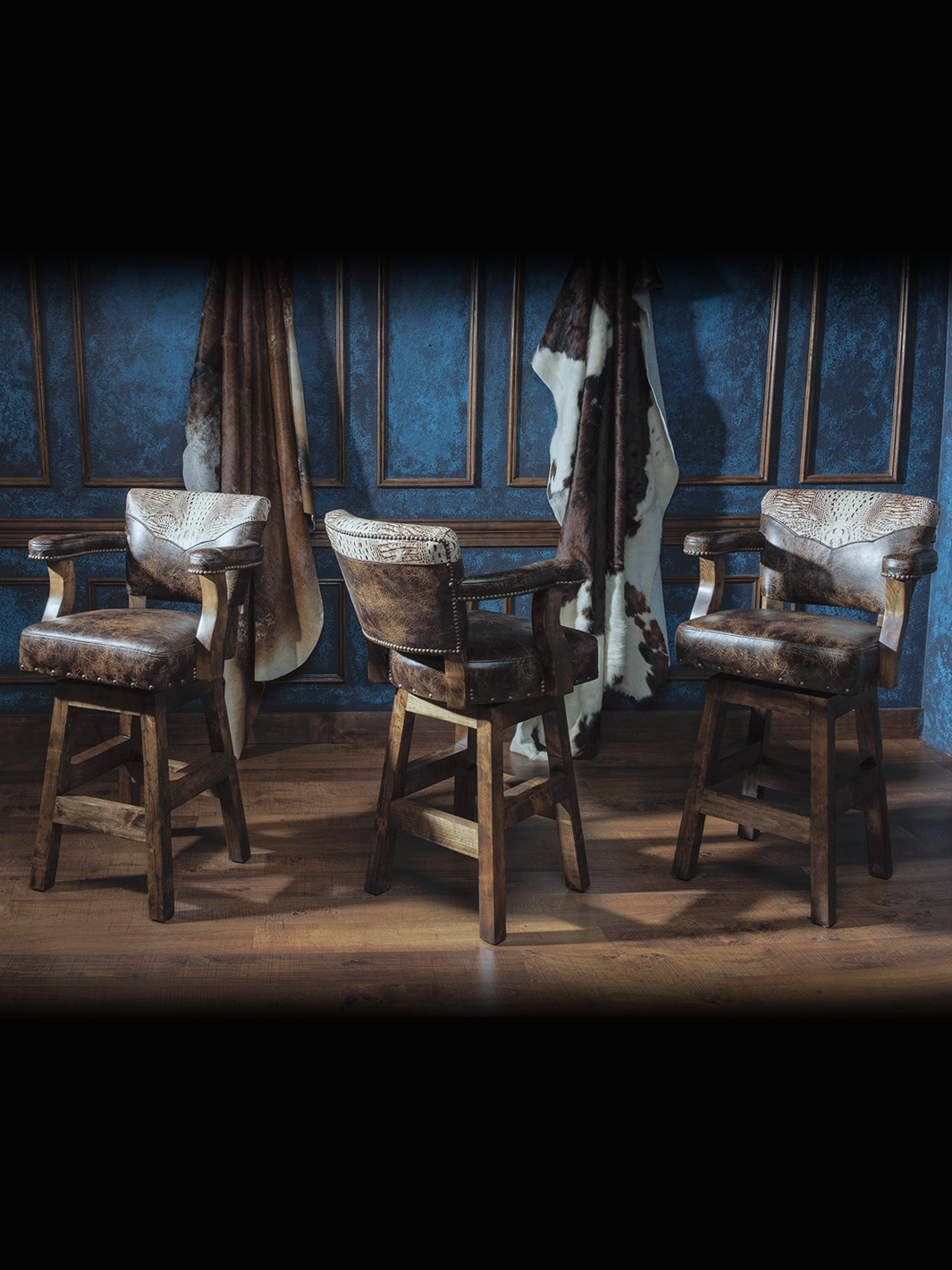 Kryptonite Cowboy Chisum Western Bar Stool
A bold, rugged piece of furniture that is just as iconic as the cowboys that it is inspired by. The Kryptonite Cowboy Western Bar Stool pays homage to a bygone era through its rustic play on textures and colors. Embossed Crocodile White leather yoke covers the upper part of the backrest while beautiful 100% top grain Sedona Acorn leather is used to upholster the rest of the bar stool, displaying a cracked artisan leather look.
* Sedona Acorn Leather - 100% Top Grain
* Crocodile Ivory Chocolate & Gold Embossed Yoke
* Non Tufted
* 360 Degree Swivel
* Alderwood: Chestnut Finish
* Nail Heads
*Customization Available

Overall Bar Stool Dimensions:
43" H x 26" W x 22" D
Seat Height: 30"
Seat Width: 20"
Seat Depth: 19"
Top of Arm Height: 38"

Overall Counter Stool Dimensions:
38" H x 26" W x 22" D
Seat Height: 24"
Seat Width: 20"
Seat Depth: 19"
Top of Arm Height: 34"
High-density foam adds extra cushioned comfort and support to your back while the contoured tilt gives you a comfortable sitting position to enjoy hours of conversations and drinks. The 360° swivel system sits on the alder wood frame, polished with a chestnut finish. The cracked Sedona Acorn and Crocodile White Embossed leather makes this western bar stool a wonderful addition to your ranch-style living room, dining, and bar area. Handcrafted in Texas using 100% top grain leather.

AVAILABLE TO BE CUSTOM ORDERED WITH A LARGE SELECTION OF DIFFERENT LEATHERS & HIDES.
AVOID using general-purpose leather cleaners, homemade concoctions, and household cleansers. If a spill occurs, gently blot the area with an absorbent, sterile, dry cloth. Spills and soiling should be removed immediately to avoid lasting discoloration on pure aniline leathers due to its lack of having a protective finish. To assist minimize fading, avoid positioning furniture directly in front of the sun.
NOTICE: Pricing may vary when customizing.
*White Glove/Blanket Wrapped Delivery Available.