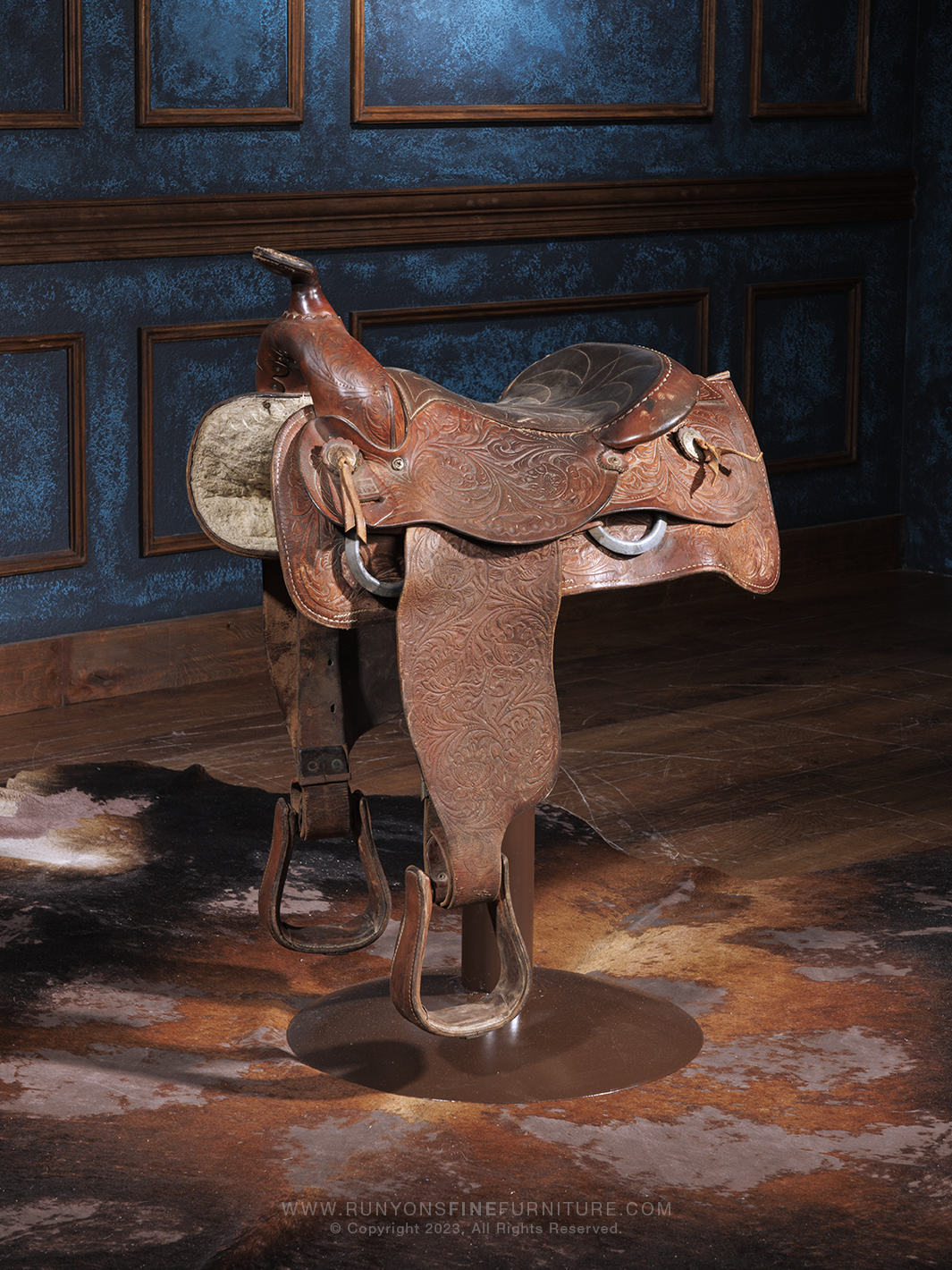 Rodeo Roundup Saddle Bar Stool
Sit tall on the Rodeo Roundup Saddle Bar Stool! Enjoy a unique blend of rustic western style and comfort- this beautiful stool is made from a retired saddle and leather so you can experience the feel of the wild west right from your own kitchen!
*360 Degree Swivel
*One Of A Kind Authentic Saddle

Bar Stool Dimensions:
32" Seat to floor, 38" Pommel (saddle horn) to floor, 20" wide, 24" long
Real genuine saddles that have been retired from real cowboys and transformed into unique saddle bar stools with stirrups. Runyon's is rooted in tradition, believing craftsmanship to be an art form. Each of our fine leathers is tanned by generations-old techniques. Each is carved and tooled by skilled artisans who highlight the originality and beauty of the leather by preserving its natural details. We guarantee every one of our fine furnishings is made entirely by hand with expertise and care from start to finish, and each is a one-of-a-kind work of art.

ALL SADDLE STOOLS ARE DIFFERENT AND UNIQUE. PLEASE KEEP IN MIND THESE ARE RETIRED SADDLES.
*White Glove/Blanket Wrapped Delivery Available.