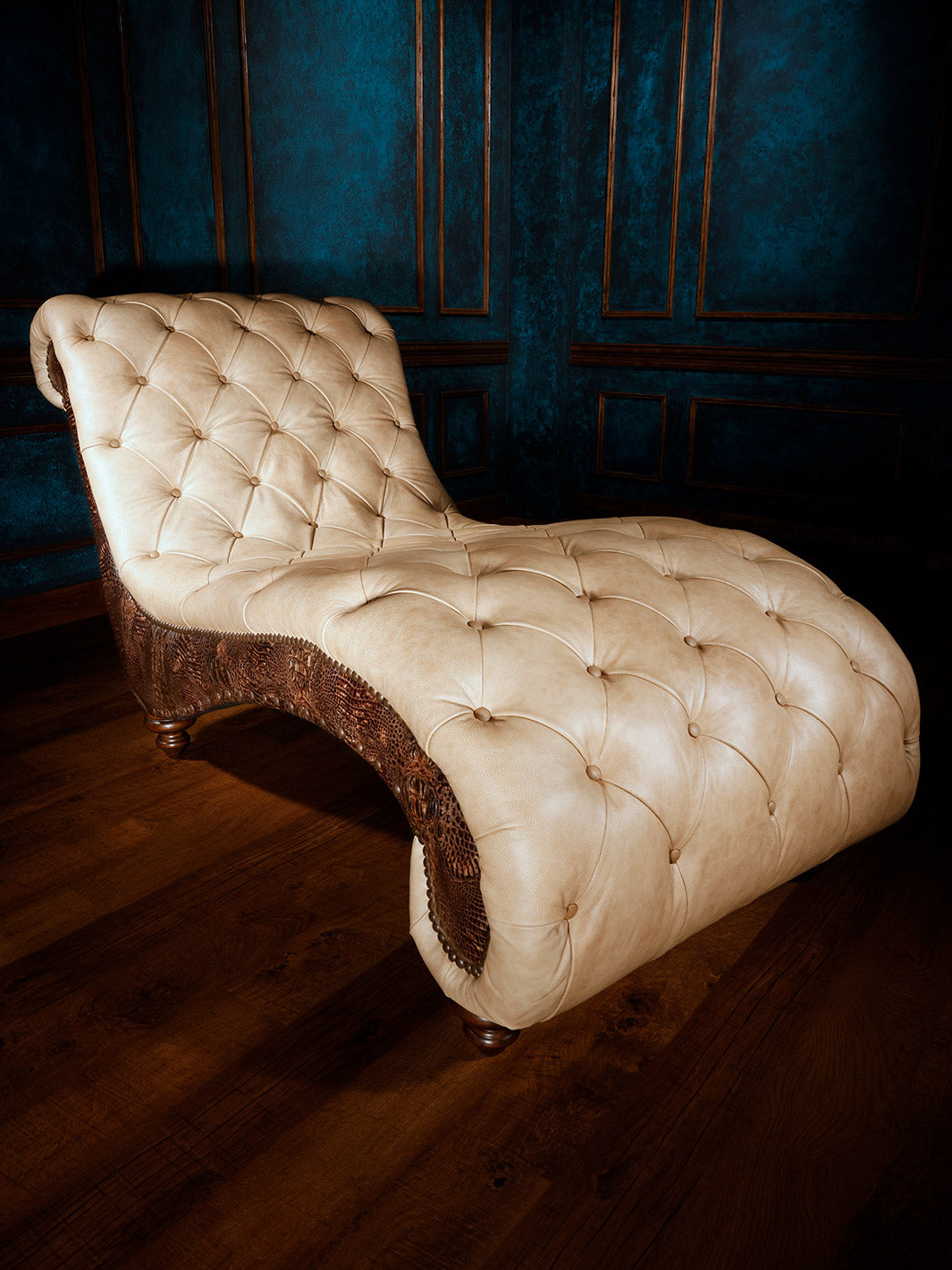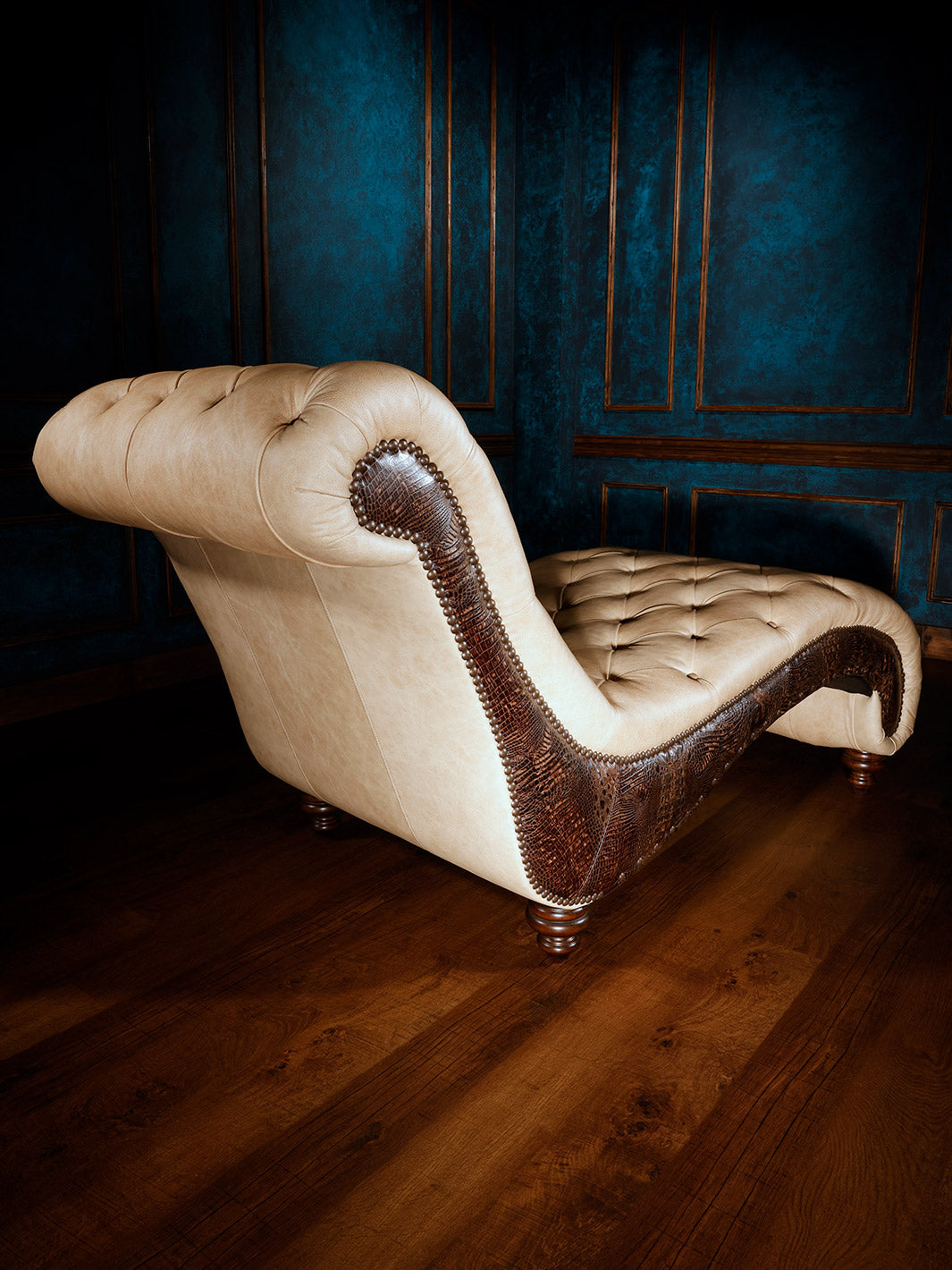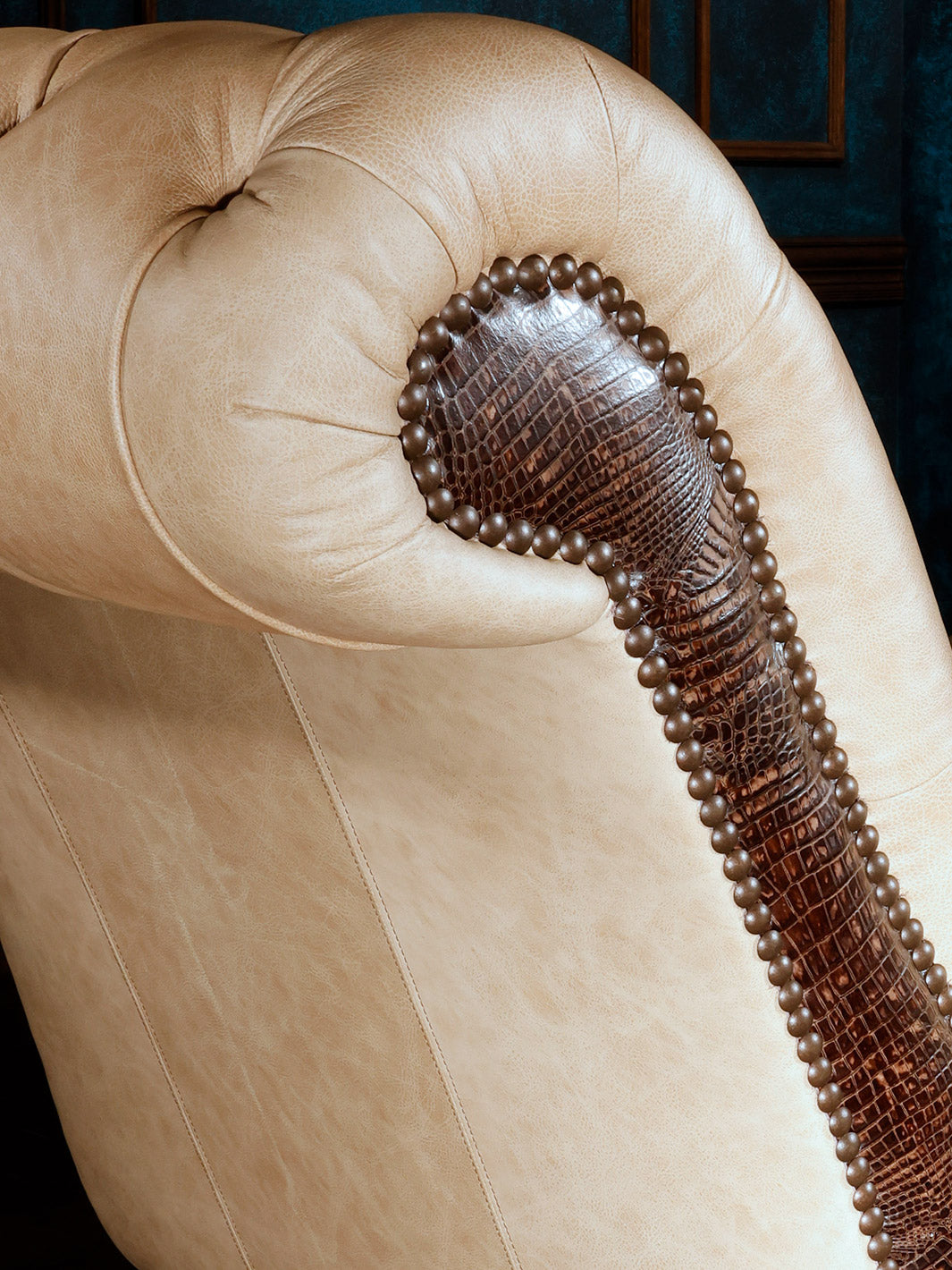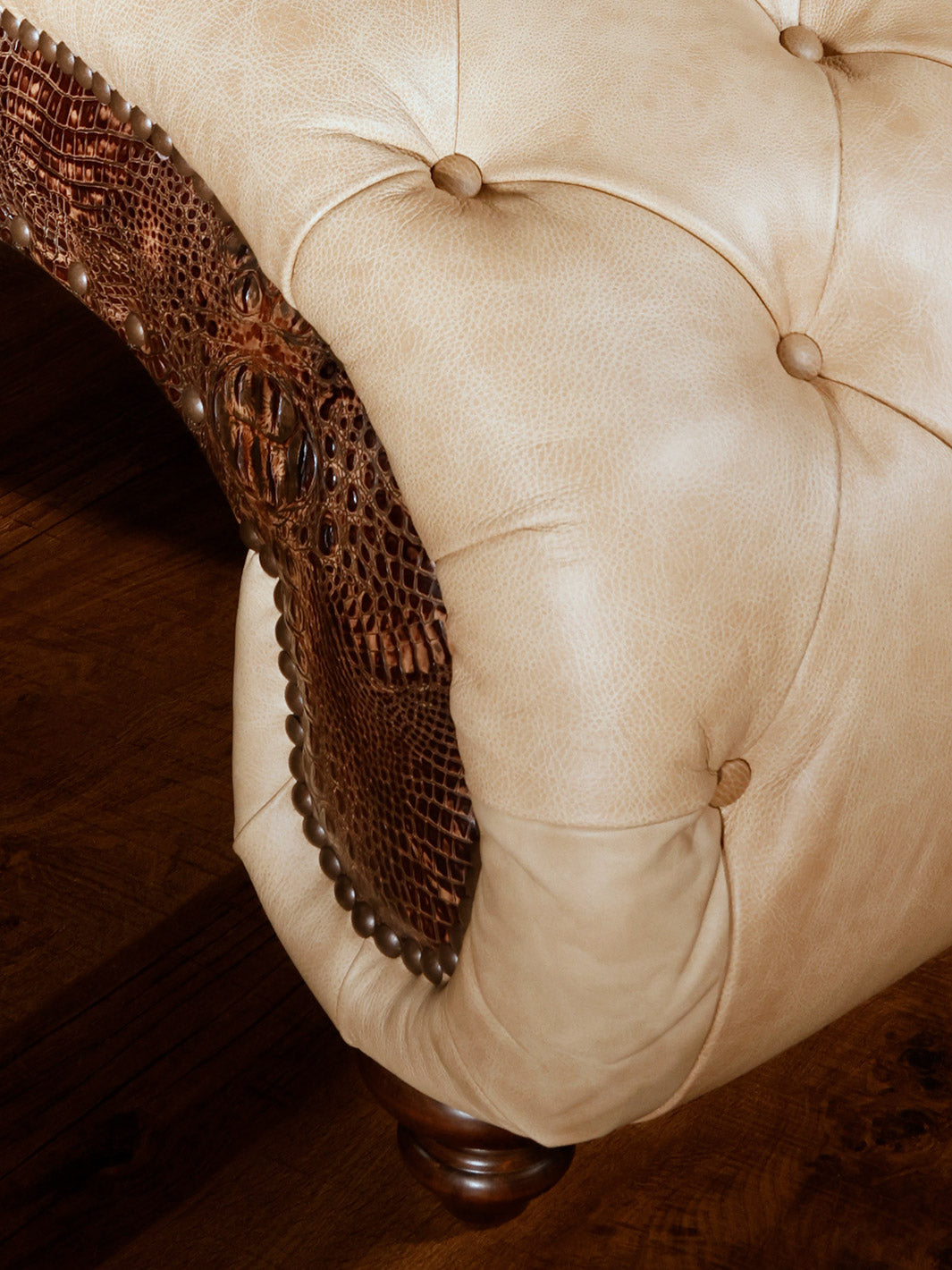 Romeo Cowboy Western Chaise Lounge
With a slight gloss and a waxed crackling effect, our Romeo Cowboy Western Chaise Lounge delivers a vintage, traditional look while maintaining great performance.
*West Vanilla Leather All Over
*Crocodile Brown Embossed Trim
* "S" Style Shape
*Tufted Buttons
*Nailheads
*Made in Texas
*Customization Available

Overall Dimensions:
72"D x 48"H
The Romeo Cowboy Western Chaise Lounge is the one-of-a-kind iconic addition to your collection that you have been yearning for. It is made of vintage West Vanilla leather and a Crocodile Brown accented trim. When combined with a crisp vanilla tint, the rich reptile embossed brown enhances. To provide a delightful air of classic charm to any room, this effortless and clean contrasting tone pairs brilliantly with the textured Crocodile Brown. Your living space will have a sleek, opulent ambience that is exceedingly welcoming by properly blending these two contrasting hues. Made in Texas using 100% top grain leather! AVAILABLE TO BE CUSTOM ORDERED WITH A LARGE SELECTION OF DIFFERENT LEATHERS & HIDES.

Variations in grain, texture, color, and hue distinguish 100% top-grain cowhide leather. Expected healed scars and markings only adds to the skins' inherent beauty. These differences are characteristic of genuine 100% top grain cowhide leather and should not be perceived as flaws.
Leather
West is semi-aniline leather and has a waxy cracked appearance. Italian finishing employs cutting-edge technology and traditional craftsmanship. West has gained immediate classic status. This product stands out for its silky, smooth hand sensation and its soft matte finish. It is a family favorite because it is made to be scratch-resistant.

West Characteristics:
Type: Semi-Aniline Leather
Effect: Waxy Crackle
Color: Vanilla
Feel: Soft ; Protected
Sheen Level: Medium Matte Gloss
General-purpose leather cleaners, homemade concoctions, and household cleansers should all be avoided. Instead, choose a product designed for unfinished leathers. To assist minimize fading, avoid positioning furniture directly in front of the sun. Spills and soiling should be removed immediately to avoid lasting discoloration on pure aniline leathers due to its lack of having a protective finish. If a spill occurs, blot it up as soon as possible with a clean, dry, absorbent cloth.
NOTICE: Pricing may vary when customizing.