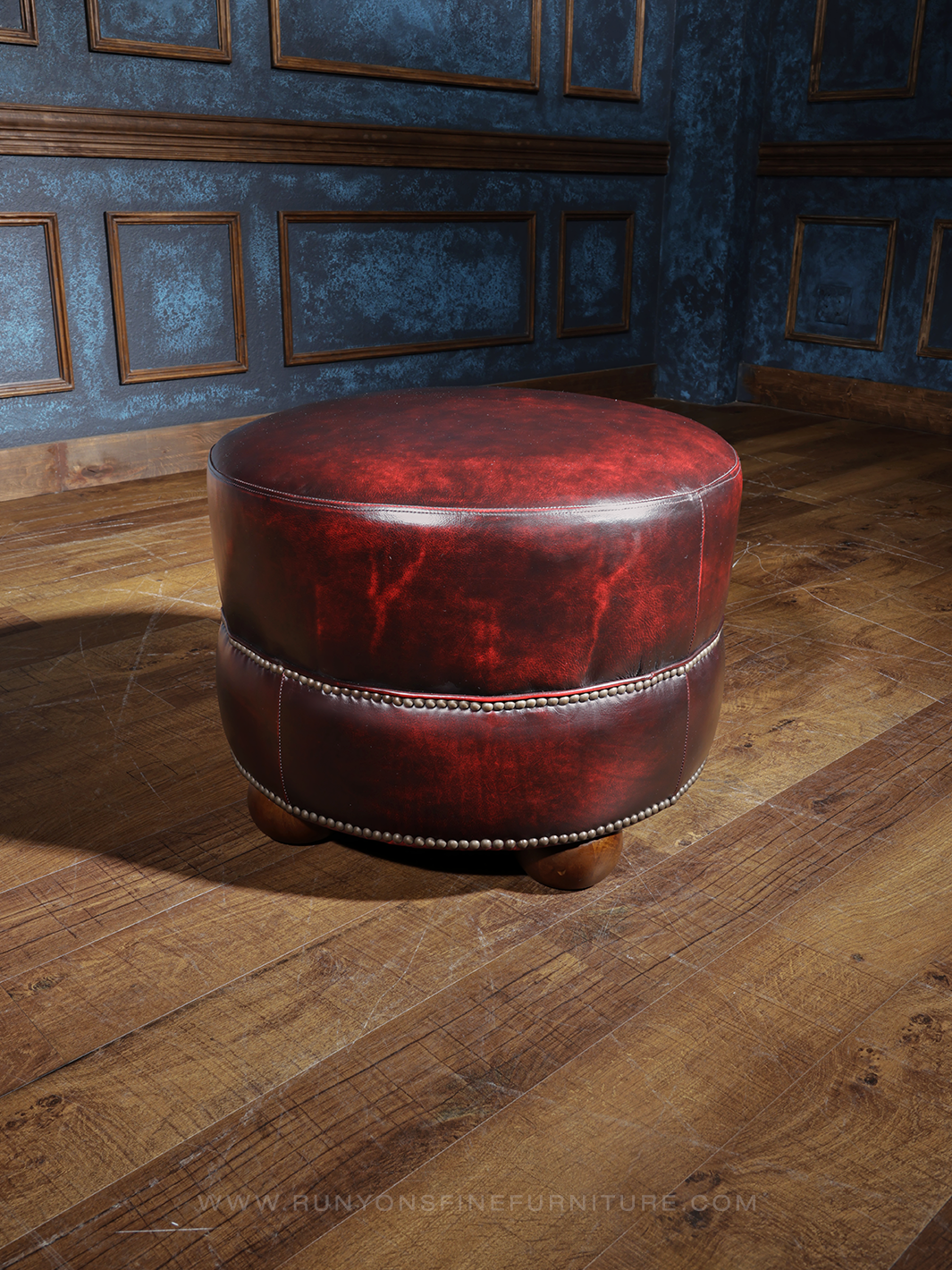 Scarlet Leather Ottoman
This Scarlet Leather Ottoman is handcrafted in Texas with luxurious Italian leather for a sleek, sophisticated look. Its deep red hue will add a splash of color to any room, and its round shape makes it perfect for small spaces. Enjoy the comfort and timeless style of this exquisite piece.
Enhance your living space with the luxurious Scarlet Leather Ottoman. Its rich red hue and premium leather upholstery create a stunning focal point while providing a comfortable and stylish seating option.